FIRST CHRISTIAN CHURCH FULLERTON
Wednesday, March 18, 2020
​
Hello FCC Fullerton Family,
We hope all of you are doing well. Several things have changed since we met on Sunday, and these changes directly impact the ways we worship and work together. We are doing our best to keep up with recommendations from the CDC and now from the Orange County Health Agency. You can read the order from the Orange County Health Officer here:

http://www.ochealthinfo.com/civicax/filebank/blobdload.aspx?BlobID=114363
In cooperation with the order, we will need to make the following changes at FCC Fullerton:
1. All worship services will be online until further notice, most likely past Easter. We are doing our best to figure out the best format for these services, as filming with a small crew in the sanctuary may not be possible anymore. We will be emailing a full manuscript to everyone later this week (bulletin, prayers, sermon, etc) - and weblinks for the online version later this week as well.
2. All Hot Meals distributions are suspended until further notice. This is in cooperation with others in the Hot Meal Ministry Network. And there are still places available in Fullerton for people to receive food. We have posted a sign on our door announcing this change and where to find food nearby.
3. The Church building will be closed to all meetings, rehearsals and worship services, until further notice. Pam and Donna have already been asked to work from home and I will soon be operating from home too. If you need assistance, please call our cell phones, as no one will be able to answer the church office phone. Pam: 714-624-1345 Donna: 714-595-9510 Mandye: 859-613-3846
Please take good care of yourselves during this time. The shelter in place order still encourages us to get outside for fresh air as much as possible. If you are having trouble getting groceries or supplies, or just need someone to talk to - please call me or Donna and we will be happy to help. Thank you for your patience as we navigate all of these changes. We will keep you posted as we make further decisions. The Church has most certainly left the building, and it is very much alive and well.
Much love to all of you,
Mandye
A movement for wholeness in a fragmented world
We are an Open and Affirming congregation of the Christian Church (Disciples of Christ) who strive to love God with our heart, mind, soul, and strength and to love our neighbors as ourselves.
​
All are welcome at Fullerton First Christian Church.
​
​
We Accept the Disciples Alliance Membership Challenge
​
Our congregation has accepted the Disciples Alliance Membership Challenge!
​
Disciples Alliance is an organization of members of the Christian Church (Disciples of Christ) working to transform the Christian Church (Disciples of Christ) into a just and inclusive church that welcomes persons of all gender expressions and sexual identities into the full life and leadership of the church.
​
​
VIDEO/Zoom recorded services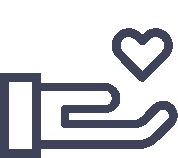 First Christian Church . . .



Where encounters with God are not only ordinary, they're extraordinary!
​
Where invitations not only happen on occasion, they happen on every occasion.
Where not only minds grow in knowledge, hearts grow in faith.